HOURS
Monday: CLOSED
Tuesday: CLOSED
Wednesday:  3-9PM
Thursday: 12-10PM
Friday: 12-10PM
Saturday: 12-10PM
Sunday: 12-8PM
PLEASE NOTE:
If our brew lot is full, there is additional parking on Meadow Street.
BBQ By Chris

Sunday, October 20, 2019.
1 – 8PM
The Singing Sliders

Wednesday, October 23, 2019.
 4 – 8PM
Cousins Maine Lobster

Thursday, October 24, 2019.
3 – 9PM
Greenhouse Tavern

Friday, October 25, 2019.
3 – 9PM
BBQ By Chris

Saturday, October 26, 2019.
1 – 8PM
Frankie's Food Truck

Sunday, October 27, 2019.
12 – 6PM
If our food trucks do not suit your taste, or scheduled during open hours, Winsted Diner has created a fantastic menu specifically for the LRB along with speedy delivery service!
Django's Reserve

Sunday, October 20, 2019.
2 – 5PM
Chris Marolda

Wednesday, October 23, 2019.
6 – 8PM
Brian Mattielo

Sunday, October 27, 2019.
2 – 5PM
Where it all Began

Little Red Barn Brewers is really a story about how two brothers and their high school friend worked on transforming their dreams into reality.  The Hop Brothers, Matt and Nate Day, have been friends since birth.  They caught the craft beer bug shortly after Matt received a Mr. Beer kit for Christmas.  Although the early beers would not stand up to their current standards, the pint-sized dreams began.  Shortly after getting a Mr. Beer kit, the Hop Brothers began brewing with Greg Hoffman, whose life experiences made him the ideal mentor for the gang.  Greg taught the brew crew the importance of precision, sanitation, documentation, passion, and perhaps the most important life lesson of them all, enjoy what you do, for our time on this rock is short.  It wasn't tough to get Nils Johnson involved with the club – he was often heard proclaiming, "free beer, count me in".  What he lacked in training, he more than made up for with his experienced taste buds.  The LRB quickly outgrew making their nectar on the kitchen stove; it was time for a new home.  Nils's parents, Nils and Gail Johnson, donated the use of an old horse barn located in Barkhamsted, CT for this purpose.
History was Made

On March 9, 2013, the brew crew produced their first batch of beer at the now historic Little Red Barn.  Without the Johnson's generous donation, the brew crew's dreams may not have been realized.  If you see them in the tap room, buy them a pint.  The Little Red Barn Brewers researched numerous towns in the Northwest Corner.  During the summer of 2017, the LRB selected 32 Lake Street, Winsted, CT as their future home.  They quickly realized the Little Red Barn Brewers LLC was not building their brewery, but rather the brewery belongs to the community.  The support of the community, businesses, and town hall has been overwhelming, and it's exciting to be part of the revitalization of a once-prosperous town.  Winsted is more than just a town, it's the gateway to both the Litchfield Hills and the Berkshires.  Little Red Barn Brewers LLC will be "Brewing up Good Times" in Winsted, CT starting March 2019.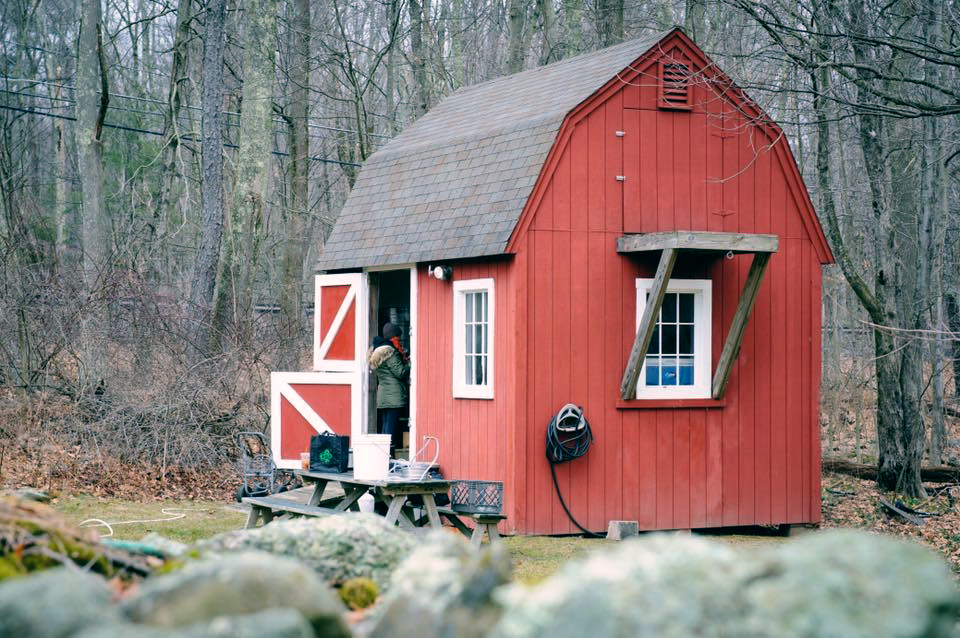 The original "Little Red Barn".  See, we're not kidding!
Black Sheep Black IPA – Every family has one. This is that crazy Uncle in the LRB family. Dark and a bit roasty, with all the hoppy bitterness of a traditional IPA! ABV 6.5%
Mad River Pilsner – A light beer, lightly hopped, with a classic Pilsner taste.  Float down the river with this crisp relaxer! ABV 4.5%
Hay Loft English Pale – English version of a Pale Ale, more malt flavor and a bit nutty. Lightly hopped, dark gold color. A balanced beer with a clean finish. ABV 6.0%
Edgeworks IPA – Simcoe and Citra hops make up this hop forward session IPA! ABV 4.3%
Our "Everyman's" Porter is an American style beer with a roast malt flavor, driven by the use of dark grains accompanied by moderate hopping with a bold lingering taste after the first delicious sip! ABV 4.8%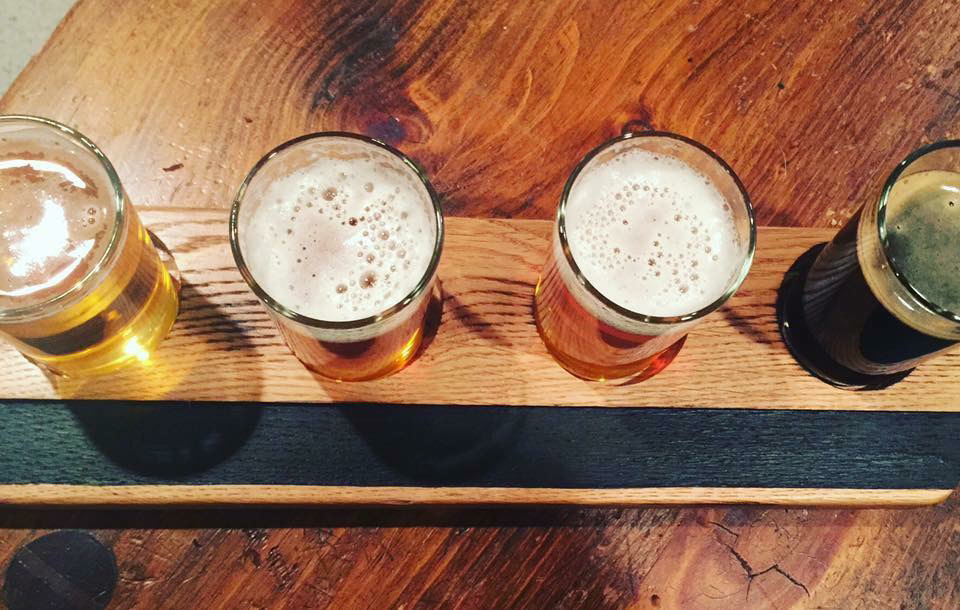 l'll Have a Nutter Brown Ale – Deep amber brown ale, easy drinker and light on the palet! It begs for another pint! ABV 5.5%
Rescue Red – This malt-forward Red Ale is well balanced.  Caramel and toffee flavors, a bit of roastiness at the end, medium bodied with minimal English hops.  This beer is as smooth as it looks – rescue one from the kegs today! ABV 5.5%
Roll in The Hay Double IPA – Our double IPA is loaded with Chinook and Amarillo hops that pack a punch, but thanks to its sweetness it won't knock you over.  Don't Roll in The Hay without it. ABV 8.14%
Freshly Squeezed IPA – Juicy, hazy, smooth and tasty! Take a trip to New England with this citrusy IPA! ABV 4.9%
Squire's Tavern Ale – A hand crafted colonial beer inspired and enjoyed by our forefathers, Malty and nutty with molasses overtones – a truly historic recipe. ABV 6.6%
Sanity – This semi-sweet apple cider is your best basic apple cider with very little added flavors. The taste of the apples is all you get! ABV 6%
You Did It!

The LRB would like to THANK ALL OF YOU for your incredible support of our Kickstarter Campaign! With the contributions made by family, friends, and all of our supporters, we have crushed our milestone goal of $15,000 and have closed our campaign by raising over $34,000 towards Winsted's Brewery! This just shows the excitement and the commitment of everyone in helping to bring positive changes to Winsted! CHEERS TO ALL OF YOU!
What Happens at the Barn, Stays at the Barn

CT Brewers Guild "Support Local"
The LRB is also a proud member of the CT Brewers Guild! The CT Brewers Guild was founded in 2012 to help promote our local breweries as well support the member initiatives  that  support profitability, and increase the  awareness of the many CT breweries and legislative actions.
At any given time, 0.7% of the world population is drunk. It means 50 million people are drunk right now.
It's beer thirty somewhere!

162,719 pints of Guinness beer are wasted each year due to mustaches.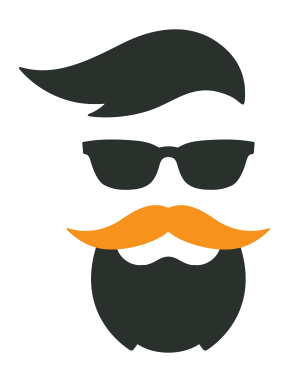 Cenosillicaphobia
the fear of an empty beer glass.
Terrifying phobia indeed.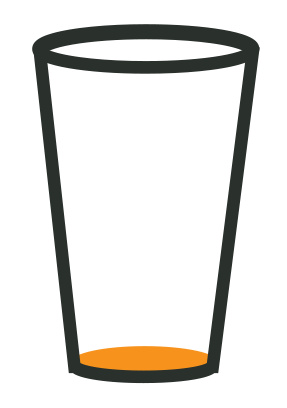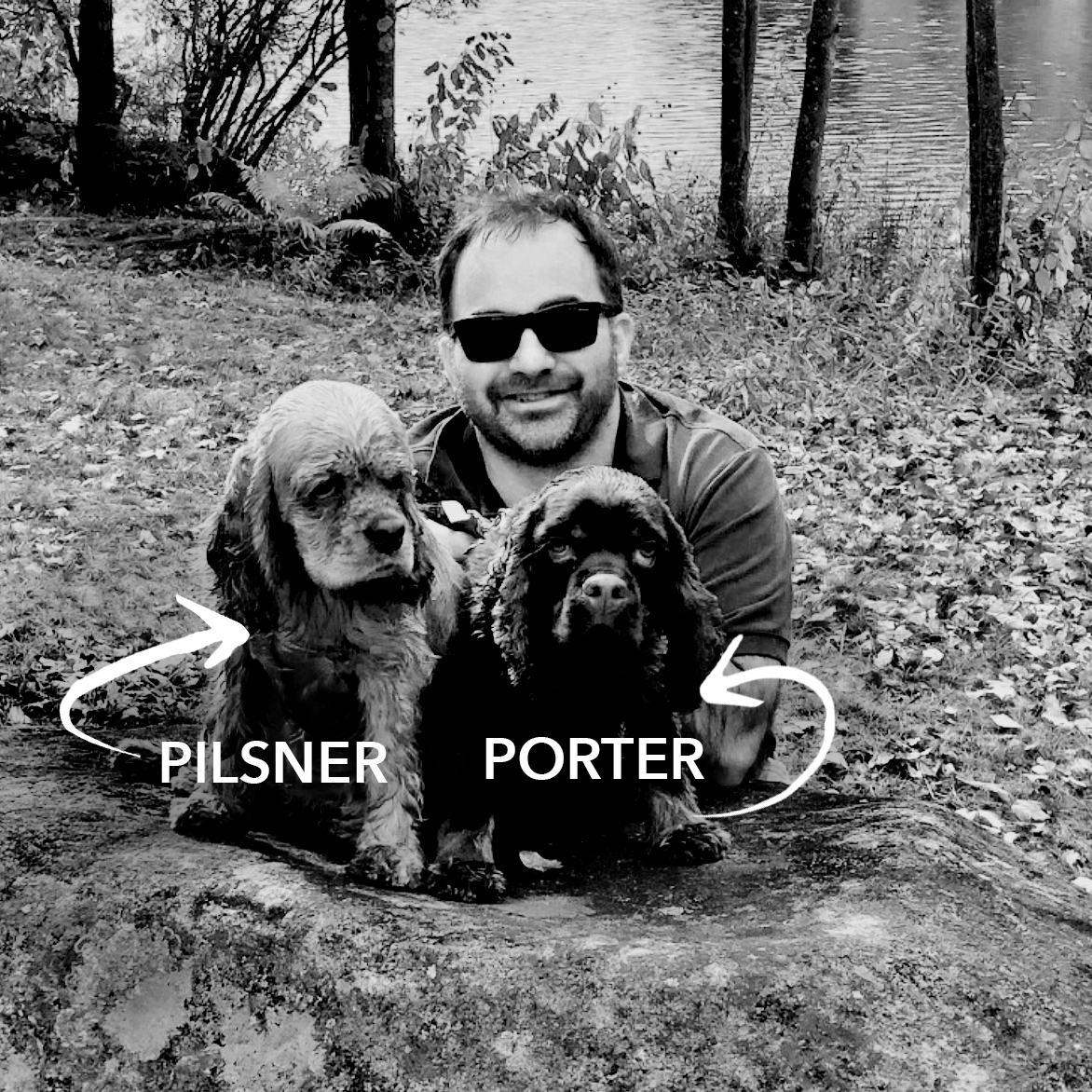 Nils Johnson
Co-Founder, President
Nils caught the craft beer bug early in life.  It wasn't because of its superior taste, it was out of necessity.  It's legal to buy the ingredients for beer under the age of 21.  So in the interest of science, the ingredients were bought and the beer was made every three weeks during one summer break.
 
After those early experiences, Nils took a hiatus from beer.  He attended and graduated from Northwestern Community College and went on to have a 25-year career in transportation.  His first job, and one he held for 20 years, was working for Lippincott Van Lines, Winsted, CT.  Nils's support for the community has been evident by his two decades of volunteering with a local fire department.
 
How did working in transportation prepare Nils for making beer?  The honest answer, not at all.  This is why the Hop Brothers are in charge of that.  The business side of beer, now that's something his experience has prepared him for.  Throughout the years, he had to watch cash flows, interact with customers, write HR polices, route trucks, and has dealt with numerous federal and state agencies.  These skills will translate nicely into this venture.
 
Nils has often been associated with Beerman – many think he is this super hero.  Research has shown Nils often wears glasses and Beerman does not, so he has been eliminated as being the alter ego of the defender of Craft Beer.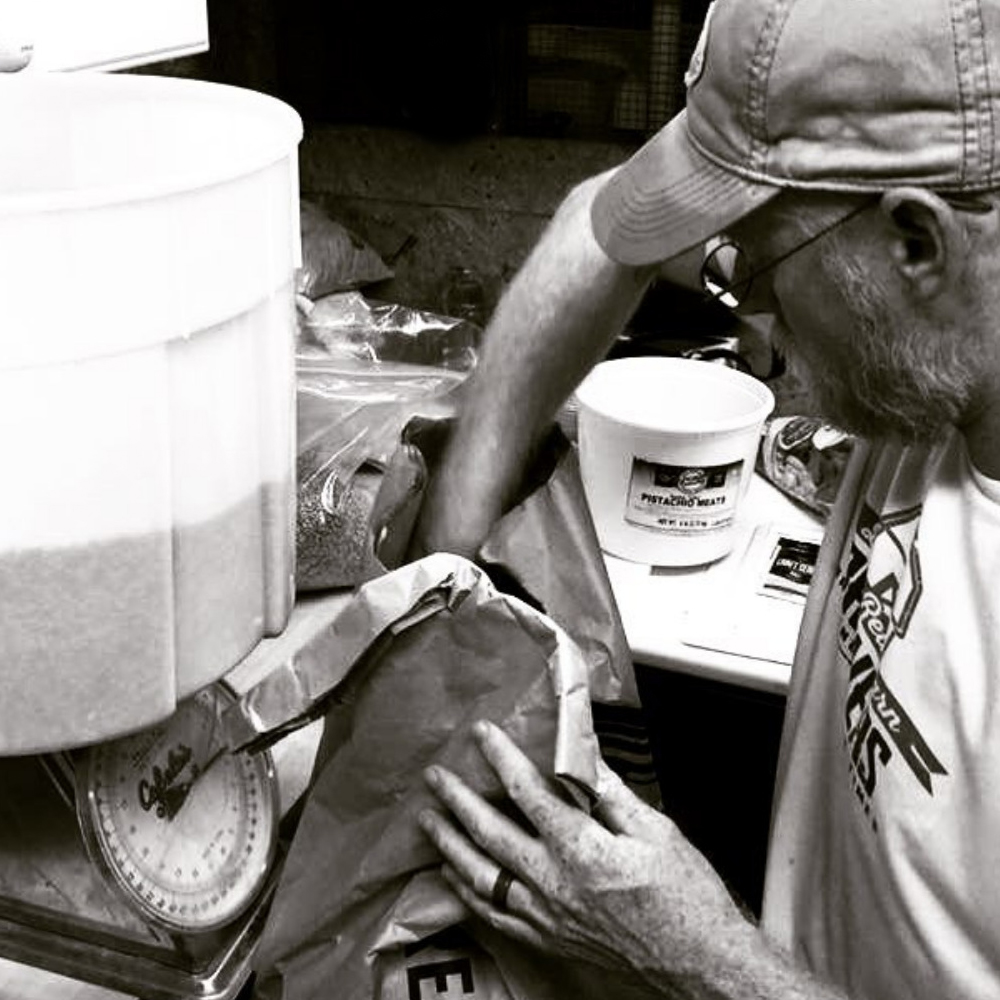 Nathan Day
Co-Founder, Head Brewer
When Nathan's brother got a Mr. Beer kit for Christmas, he invited Nate over for their first attempt at home brewing.  The seed was planted and the next month Nate got his own 5-gallon brewing kit.  After a few solo brews, he was thirsty for more knowledge.  Nate turned to his friend and bandmate, Greg Hoffman.  Greg was once an avid brewer of beer and, after conversing with Nate, his love and passion for brewing was rekindled.  It was at this time that Nate thought it would be a great idea to form a brew club as a way to foster their passions.  Under Greg's tutelage, Nate began to learn how to build a beer and soon shifted his focus from crafting songs to crafting recipes.  Close friend Nils Johnson joined the club and they quickly outgrew Greg's kitchen… they moved to the Little Red Barn and eventually made the decision to chase a dream.  Focused and determined since that day, the Brew Crew is close to realizing that dream.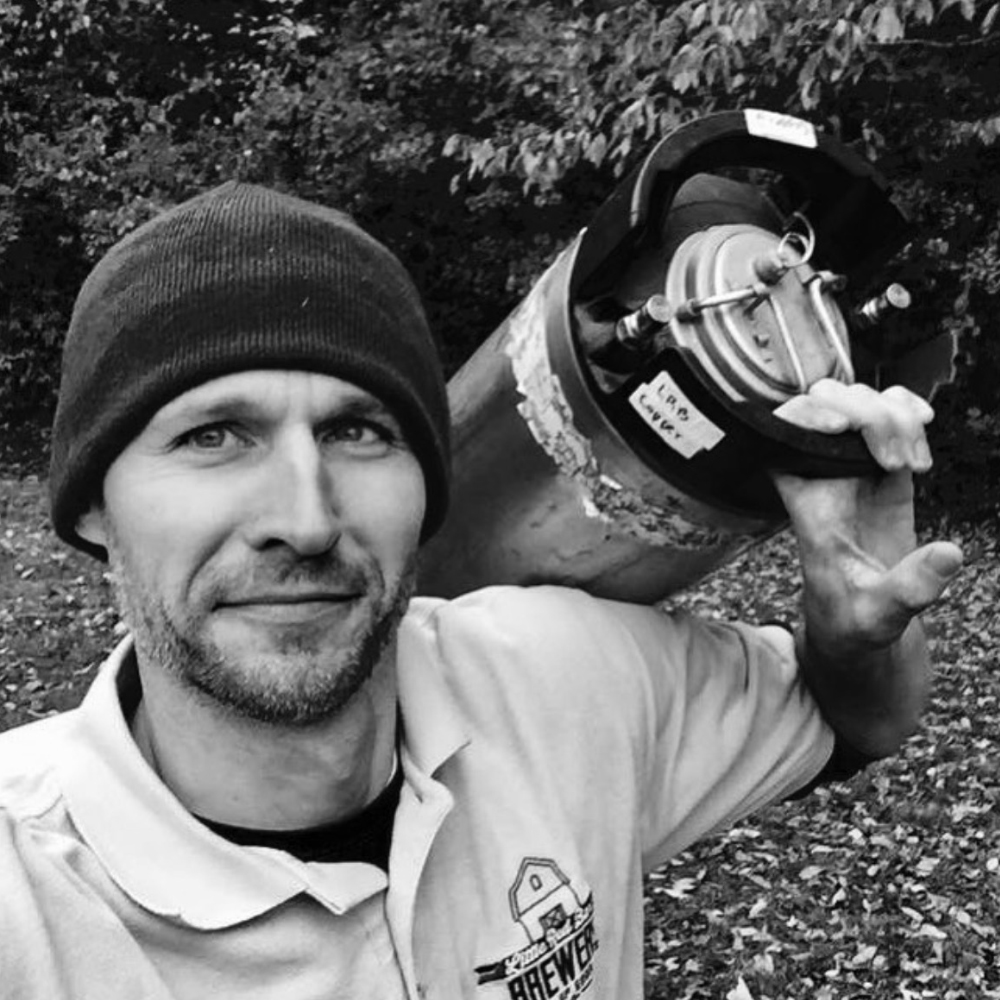 Matthew Day
Co-Founder, Marketing, & Assistant Brewer
Matthew began brewing beer about 7 years ago after receiving a beer brewing kit from his wife for Christmas.  Brewing quickly became much more than a hobby as he and his brother (Head Brewer Nathan Day) quickly upgraded their equipment and began experimenting with the many varieties of craft beer.  For the past 2 years, Matt has been brewing at a feverish pace to keep up with the numerous private parties and events where the Little Red Barn Brewers have been sharing their brews.  Matt has been in charge of the Facebook, Instagram, and Twitter accounts for the brewery.  Matt also works in the IT department at The Hartford Insurance Co. where he has been for 20 years.
PO BOX 780
Winsted CT 06098
1-860-238-4446
32 Lake Street
Winsted, CT 06098
beerman@lrbbrewers.com
PLEASE NOTE:
If our brew lot is full, there is additional parking on Meadow Street.

The Little Red Barn Brewers © 2019
All Rights Reserved.